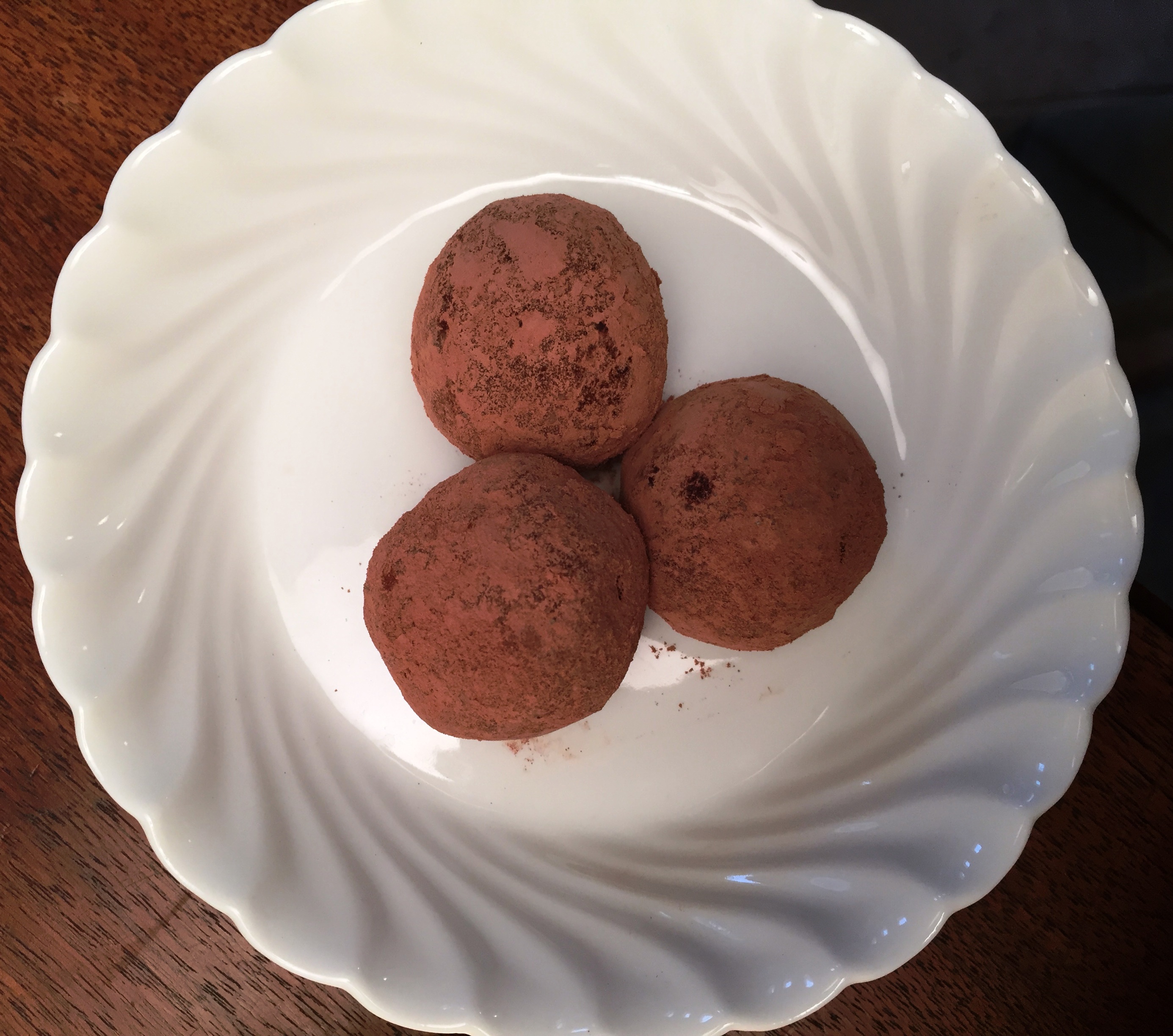 Ingredients
Truffles:
2 Cups jumbo Medjool dates, pitted
1 Cup almond flour  ( can substitute finely ground almonds or have even used coconut flour )

1/4 cup chia seeds
1/4 cup flaxseed meal
1/4 cup dark cocoa

1/4 cup maple syrup
2 TBSP almond milk
Coatings:
Cocoa powder ****favorite****

Chia seeds
Almond flour
Unsweetened Coconut can be toasted

Directions
Place all truffle ingredients in food processor and pulse until mixture comes together.  Transfer to small bowl if prefer to dip from.
Roll mixture into small balls and coat them with your choice of coatings
Store in an airtight container at room temperature for 5 days or refrigerate for 1 month.